One Kind Act are delighted to announce our new Sponsor Partnership with Brinda Jaykant Shah Foundation.
One Kind Act are privileged to have secured the support of the

Brinda Jaykant Shah Foundation

as our new Sponsor Partner. The foundation's ethos is to enable the betterment of society,
WITHOUT ACCEPTING THIRD PARTY DONATIONS.
Prior to setting up the Foundation, donations were made to various UK Register charities, few are Bhakivrdanta (ISKON), Anoopam Mission, The Friend of St Thomas Hospital, Woking & Sam Beare Hospice, Mind, The silver Line, Surrey Hindu Cultural Association (SHCA), Lohana Mahajan( UK), Arukah Network, Just Giving, International Association of Human Values ,Shri Sanatan, Chithurst Buddhist Monastery, Surrey Community Action, Macmillian, etc
Now that Foundation is legally established, it will carry on making donating together with family members towards good causes to make a world better place……… as a legacy to mankind.
Through its kind and generous donations, the Foundation has contributed hugely towards the following projects supported by One Kind Act:
YUVA Unstoppable's
School Transformation Program, which aims to create a child friendly and clean learning environment for children in government schools in India through
improved sanitation and toilet facilities

access to clean drinking water

delivery of Smart classrooms that involves renovation work to classrooms and the installation of a Smart Board and large screen display device, CPU, Speakers etc,

Other renovation work around the school and provision of a Mid-Day Meal Shade
It was fitting for the Founders to choose to build a brand NEW school in the village of Mokshi, Gujurat. It was the village in which the Founder's father lived and grew up before he migrated to Tanzania, Africa. The new build will include a Community Hall, Smart/Google based classroom, another classroom, a science laboratory, school garden with security entry gate and drinking water area.
A worthy tribute/gift to his village.
Made with Hope's

MARURANI School Project, which aims to similarly renovate and build new constructions at this school in rural Tanzania. T
he Founder was born in Arusha and his late wife in Moshi. Marurani is between these two cities. He is grateful to the people of Tanzania prior to arriving in UK and wishes to support this project to show his appreciation by building NEW water tanks to enable rain-water harvesting and by installing NEW classrooms and a girls toilet block.
AN UPDATE FROM BRINDA JAYKANT SHAH FOUNDATION ON THEIR WORK WITH MADE WITH HOPE (03/07/22)
'Our decision to visit Marurani School was mainly to see what difference it has made to the community and to decide before our Foundation makes any additional donation.
To our surprise when we reached our destination, there was big gathering waiting to welcome us. We were given Masi dress and we danced with them on the stage. After few speeches in Swahali, we cut the ribbon to open the classroom, girl's toilet, hand washing station and RWH section.
We feel having a new class room has many environmental benefits. Our donation has improved academic performance, pupils' attendance, and exam success rate is now 98%.
Looking overall the best investment from our donation is as follows.
This has made a huge difference for girls as it now has a toilet block consisting of 10 toilets, with one accessible toilet, specially designed to accommodate people with physical disabilities . There is hand washing station with 12 taps, a changing room and a dedicated incinerator for waste disposal. Cupboards with menstrual provisions is available in the girls' toilets to encourage girls to attend school when menstruating.
Rainwater Harvesting Tanks:
8 New rainwater harvesting systems equipped with 5000 litre water tanks.( installed 8 x 5000L) This provides 40,000L of water at school which will help the students so they do not have to walk a great distance to fetch water or have to carry water with them to school.
Taking the above into consideration, we have pledged to donate towards Toilets and Rainwater Harvesting Tanks for an additional 4 to 5 schools as we feel it will make vast difference to their lives.
Thank you, OKA, for introducing us to Made with Hope'.
The family members of the Foundation wish to thank GOD for where they have reached, seeing they arrived penniless into UK, and ask for His blessings to carry on with their donation philosophy.
They thank OKA for all their efforts.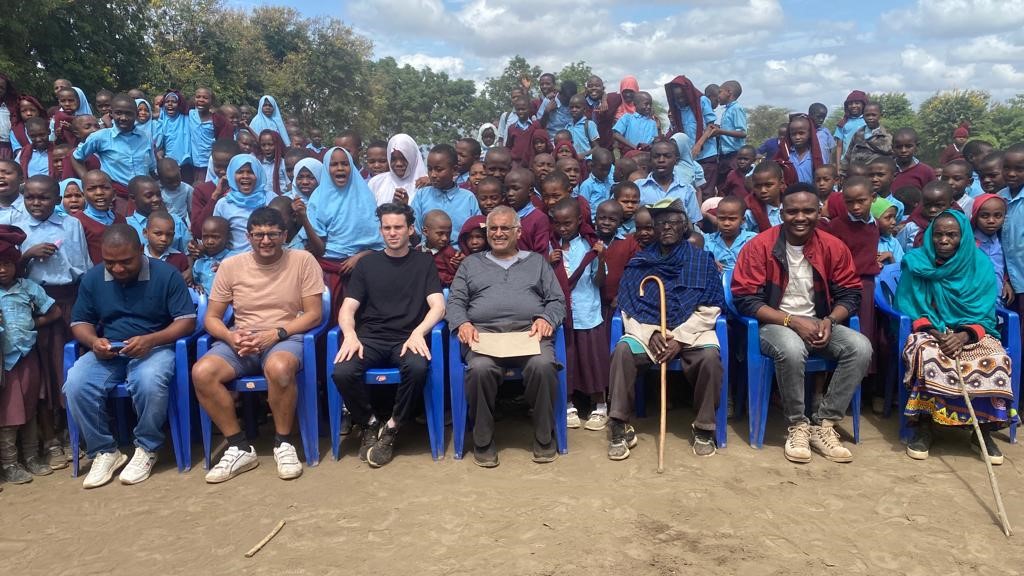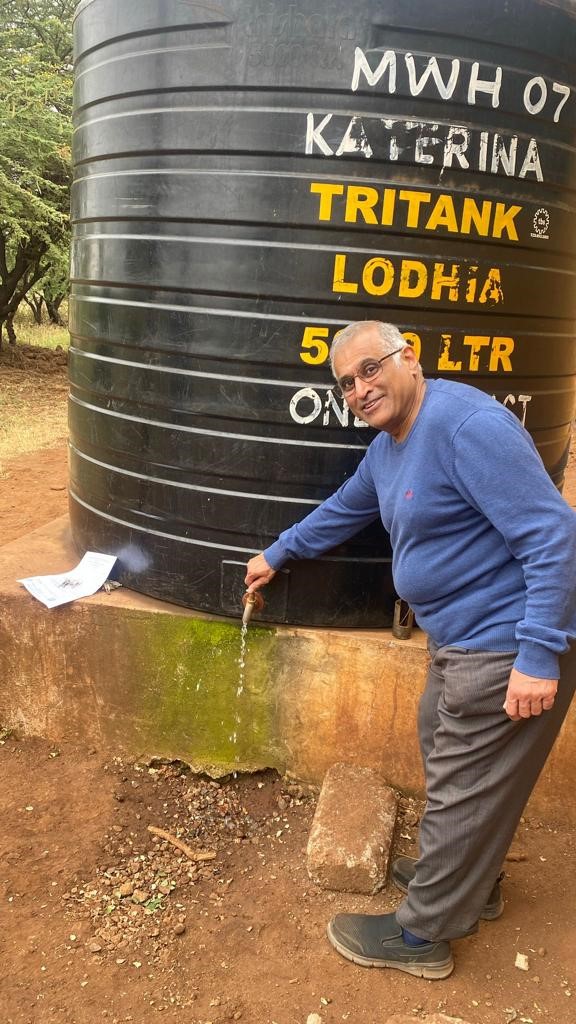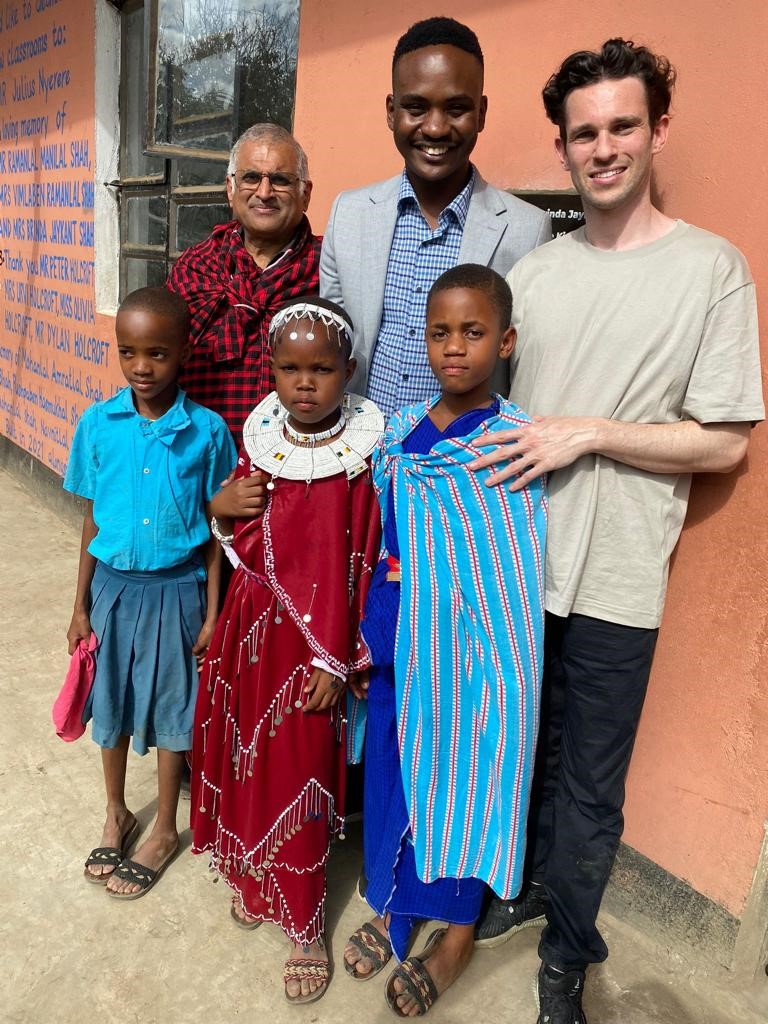 One Kind Act Changes Communities and lives of others globally who suffer as a result of Poverty of Health, Nutrition and Education and may have Fallen Through The Net of the larger charities. Learn More
here